NEW VISIONS OF WORK
Cologne, 23 - 27.10.2018
/////////////////////////////////
COME TO VISIT US @ HALL 10.2 | STAND P060
Orgatec 2018 will focus on the interplay between work environment and work culture, showing forward-looking ideas for the new job's design.
Multifunctional workspaces and office layouts, cutting-edge information and communication technologies, smartly designed workplaces to spirit up inspiration and innovation.
Arguments already emerged but not developed in the previous edition.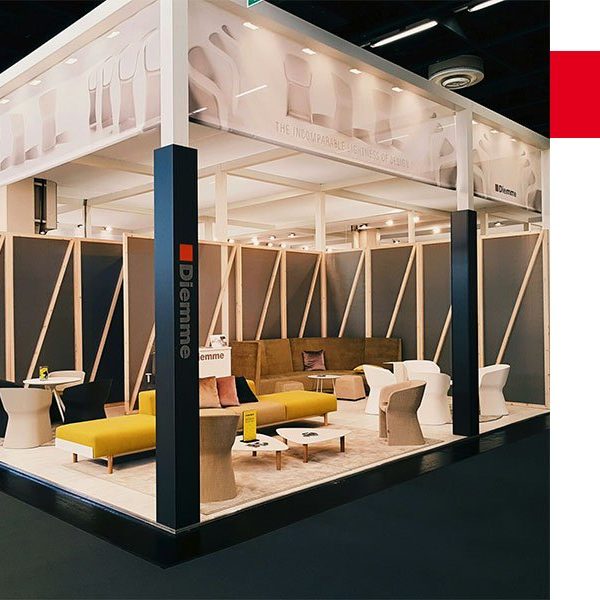 In previous edition
The central theme of the 2016 edition – "Creativity works" – has been approached with great enthusiasm. The figures prove that the Cologne trade fair is recognized as an important point of reference.
671 companies, 40 countries of origin, 130.000 m² of exhibition space, 55.000 trade visitors from 118 countries.
These are the numbers with which Diemme made its debut at Orgatec 2016 presenting 4 new products: Fit Up and then three creations by dorigodesign, ovvero Margarita, Circuit, Bread.

There are many questions waiting for an answer for this 2018.
What sort of environment will the work culture of the future need? Which visionary projects is proposing the future? How can freedom and structure be given equal space? The main international trade fair for the modern work world starts from these questions which makes it an unmissable event.
Stay in touch
Do you want to stay updated on Orgatec 2018 and the news we will present at the fair? Subscribe to our monthly newsletter