WORKSPACE is the largest commercial interior design event in the entire Middle East and it is for this reason that, even in 2022, we simply had to participate!
During the three Fair days, from 24th to 26th May, we met with hundreds of architects, interior designers and retailers from all over the world and from all sectors – including hotels, hospitality and even residential.

An intense experience, which allowed us to present our products in the pulsating heart of the Italian pavilion, where design blends with functionality. All this to make the most of technology and wellness solutions dedicated not only to the office but, more generally, to all work and social settings. All this, with an eye towards people and the way in which they interact amongst themselves.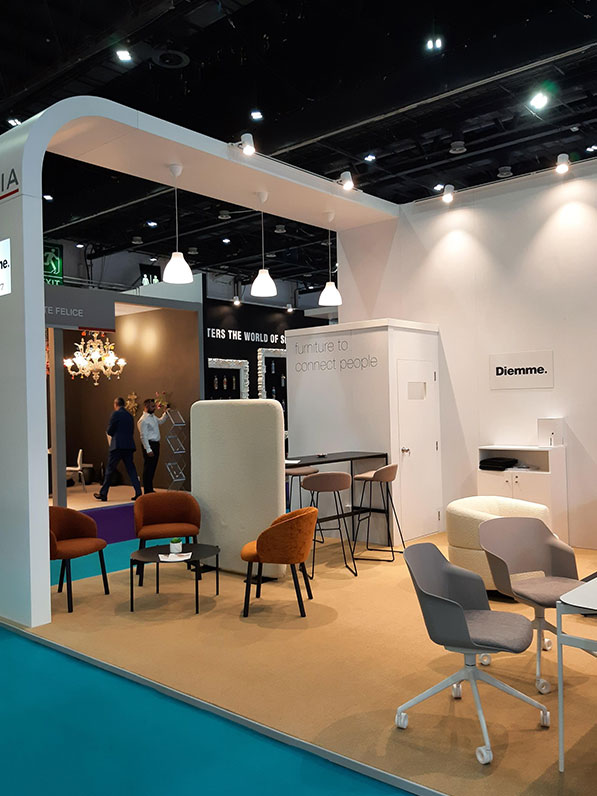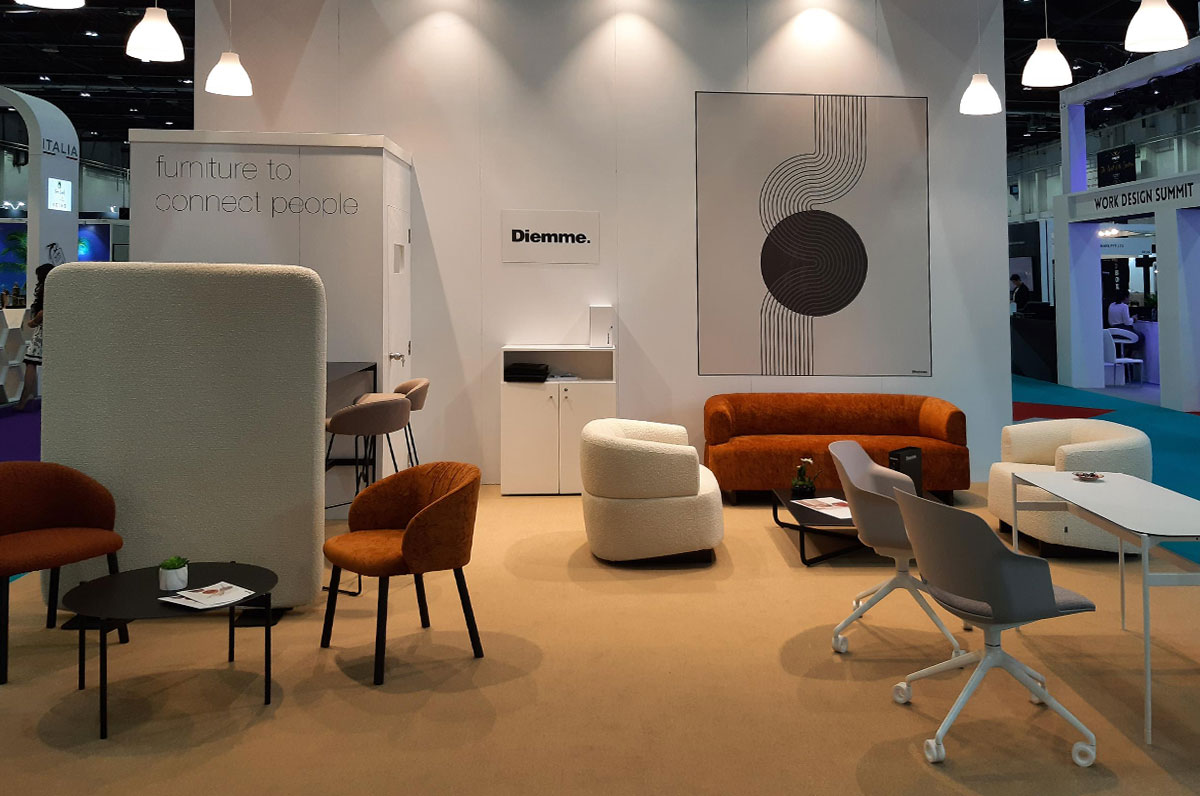 We were finally able to display live our flagship products: CLOP, LOFT, HOST and SNAKE. But that's not all: the fair also provided a chance to show for the very first time the brand new colours and fabrics of the new "Special Collection," greatly appreciated by the public, especially in bouclé and crinkled velvet versions.

This is just to send a big thank you to all those trade professionals who showed their interest in Diemme collection by visiting the stand. See you next year!