For the launch of the brand new LOFT armchairs and stools, we chose to use a famous quote from Ugo Foscolo: "Art does not consist in representing new things, but in representing with novelty."  This is because the new LOFT communities are perfect for the most diverse environments: not just the office, therefore, but also the home, hotels and contract.

Let's take a closer look at them.
LOFT armchair: the charm of elegance
LOFT is the armchair with an elegant and modern design, perfect for any situation thanks to its gentle geometrics, and capable of connecting people in the most diverse environments: at home, in the office, in co-working spaces, as well as in hotel lobbies and professionals' waiting rooms.

After all, the distinction between work environments and places dedicated to free time, between home and waiting, has now all but disappeared. For this reason, therefore, we have chosen to create not only new products that embrace all needs, but also new fabrics and new colourways, ideally suited to a range of  diverse situations.

For example, the new teddy bear and crinkling, in different shades and tones: always elegant and suitable for any stylish setting. Two fabrics able to adapt perfectly to the plywood and metal shell of the LOFT armchair.

Discover here the new fabrics and colours available from today.

LOFT stool: the lightness of design

LOFT is a modern and welcoming stool with light lines. Thanks to its versatility it is possible easily to place it within the most disparate of architectural spaces, favouring socialisining and relaxation to connect people.

We had already discussed in our article  "only a stool"  the importance of not underestimating the choice of a stool.   This particular barstool is indeed able to give you unprecedented freedom of movement combined with the ability to work at high desks. All this whilst minimising the footprint of the workspace, without neglecting design, ergonomics or appeal.

And in terms of design the LOFT stool is unsurpassed since it is available either on a fixed frame in natural or black lacquered ash, or the gaslift version with black painted frame with conical base and footrest integrated in the column.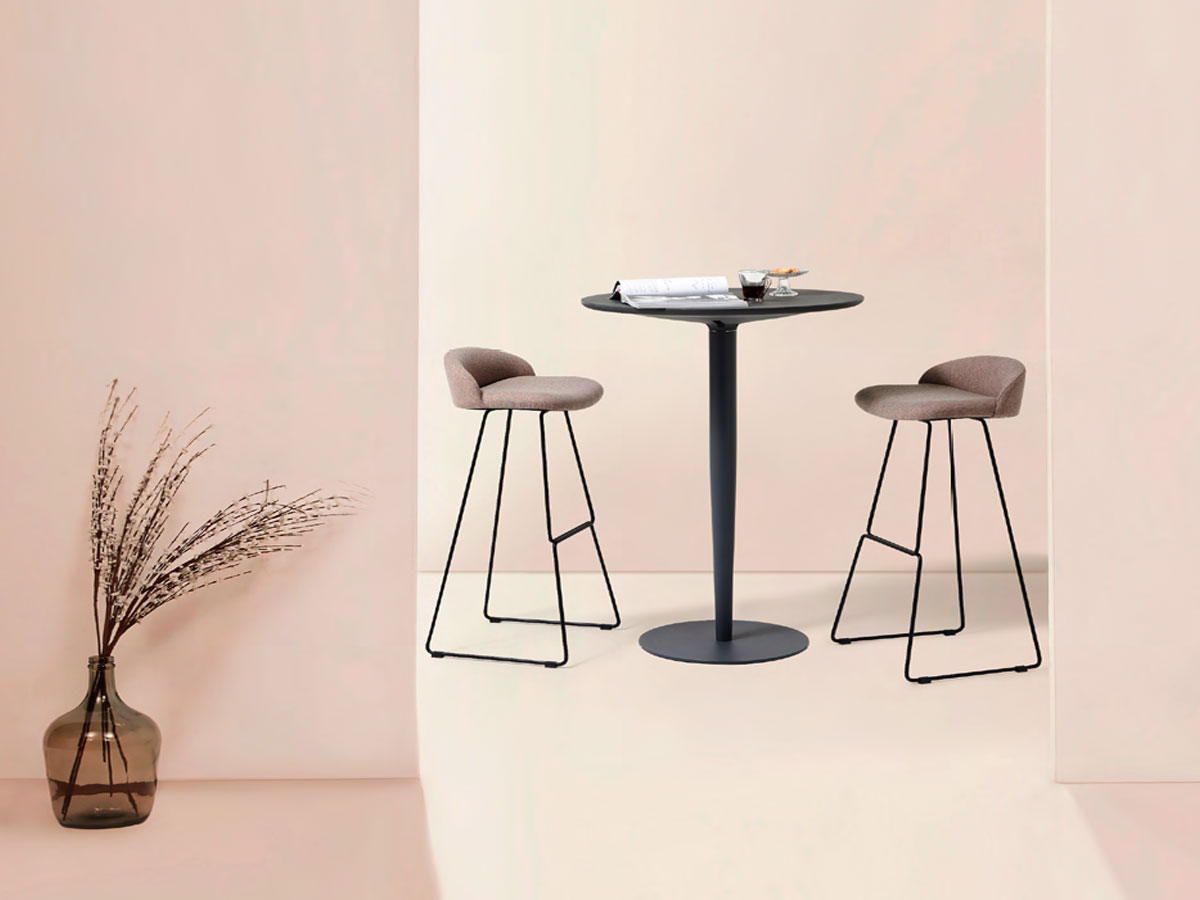 Design your spaces with DIEMME

It is clear that today there is no longer a clear distinction between office and home, between the waiting room of a hotel or an airport.  Thus the separation of spaces has become increasingly blurred.

If it is true that the time dedicated to work, the time for home care, the management of moments of rest, have changed with the arrival of smart working and  even spread, in the same way in the office and in the contract world in general things have also changed considerably. Workstations are no longer as close to each other as they used to be and minimalism is back in vogue, but still with the aim of connecting people, in a new and safer way.

This is, therefore, the new office, home and contract destination, to be experienced together with DIEMME!